New & Refurbished Juniper Switches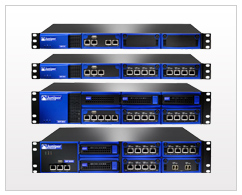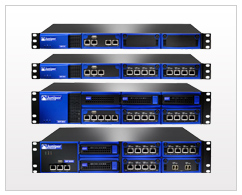 New & Refurbished Juniper Switches
US Logic knows that the world of networking is a dynamic and advanced place. Because of this we offer maintenance and support for many network components and switches, including new and refurbished Juniper products in New Jersey and nearby New York & Pennsylvania, as well as anywhere else nationwide where we can meet the demand for the product and service.
We will service and maintain various types of network switches. This includes rack-mounted, chassis, DIN rail-mounted switches and simple non-mounted desktop switches.
We manage your new and refurbished Juniper switches with in-depth understanding gained through extensive training. Our engineers are experienced with many command-line interfaces, whether they are accessed through TelNet, serial console, Secure Shell or embedded Simple Network Management Protocol agents, and we provide this service either on-site or off-site, depending on each client's specific needs.
At US Logic we provide you with comprehensive services for all Juniper products. Some of these products include the Juniper EX3200-48P, the Ex3300 24-port switch, the EX 2200 48 port switch and the EX2200 24T switch. There are over 20 more Juniper switch products that we know and can service for any number of clients.
These are all expensive pieces of hardware that require extensive knowledge and a professional touch to run at optimal levels; this is where US Logic helps your business.
People that receive our services are sure to notice immediate positive changes in the efficiency of their networks. We are committed to bringing you improved control of your applications, scalable performance, elimination of single points of failure, and an increased level of security for your business. US Logic works to ensure safety and confidentiality where it matters most.
US Logic will bring you Juniper switch service with a varied spectrum of utilization, including the integration of branch offices, data center management and deployment of your service providers when any issue comes to light.
Contact us today for your necessities pertaining to your new and refurbished Juniper products, whether you reside in nearby New York or anywhere else. US Logic will provide consultation and advise you on your most prudent next move.
Juniper SSL VPN and Remote User Solutions

Application Acceleration Solutions

WAN Optimization

Security and Compliance Requirements

High Performance Switching